Filter by Category
Tools and Trades
QLP "1st Time" Certification 2019
with Dan Jacobs, Pat Sirois Dave Libby

Next session starts Jan 29, 2019 at 6 pm
A 32 hour course of practical learning and field experience in Logger Safety, Efficient Production, and Environmental Stewardship from the State Implementation Committee of the SFI.
Beginning Tuesday, January 29, 2019 * 6pm-8pm
Come to this first meeting on the 29th - free of charge - to learn more about the program and decide if it is for you.
Houlton Higher Education Center in Houlton, Me. and the Region Two Forestry Natural Resource Center at So. Aroostook H.S.
Cost: $350.00 - Includes a final field skills interview and SFI/QLP certification.
FMI: Contact Otis Smith at 207-694-1698
For more information about SFI, go to
http://www.sfiprogram.org/about-us/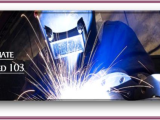 Welding ~ Beginners to Intermediate to Advanced
with Richard Mitchell III

Next session starts Feb 6, 2019 at 5 pm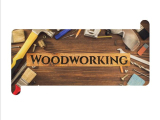 Registration Unavailable
Woodworking
with Fred Pelletier

Next session starts Feb 7, 2019 at 5 pm
$60. fee plus provide your own materials